Rough Runner Manchester 21st & 22nd October 2017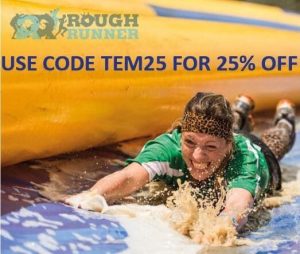 Yes! It's back! Join in the fun.
click here – Film footage from Rough Runner no.1 at Ashley Hall Showground.
See more about Rough Runner and book by clicking below,
use code TEM25 to be awarded an unmissable 25% discount
yes that's right 25% discount
Team TEM are polishing their running shoes and looking forward to another day of hilarity.
Fabulous for Work Team Fun, Hen &  Stag parties, Special Birthday Celebrations
or
simply for no reason other than to enjoy yourselves.
See you there : )
TEM Property are delighted to be bringing Rough Runner to the Ashley Hall Showground for the third year on behalf of their client, Marsh Partnership, part of the Tatton Estate.  If you have an event or location filming requirement you'd like to bring to the showground please email events@tattongroup.com or call Rosie and Emma 01565 654107.