New Pub To Open Soon In Bostock Green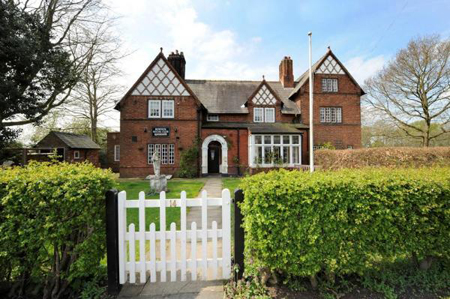 Bostock Green Village Social Club is to enjoy a new lease of life as a pub restaurant which has been named in memory of the France-Hayhurst family. Tatton Estate Management Ltd and Jenics secured a new 50-year lease to Brunning and Price, part of The Restaurant Group (UK), for the Hayhurst Arms, formerly the Bostock Social Club, which closed in December 2012.
The pub restaurant's name pays tribute to the family who built nearby Bostock Hall and much of the village, in particular during the 1870s under Canon and Colonel France-Hayhurst.  They made major additions and improvements to Bostock Green such as the laundry (now Tilly Tots Nursery).  More recently stewardship was under the care of deceased Mrs Dinah France-Hayhurst, who helped a huge variety of local charities and causes.
You can find out more about Bostock Green Village here and keep up-to-date with local news by following us on Twitter @BostockGreen