Financial Times interviews TEM Property MD Henry Brooks about Tatton Estate's aspirations for Cheshire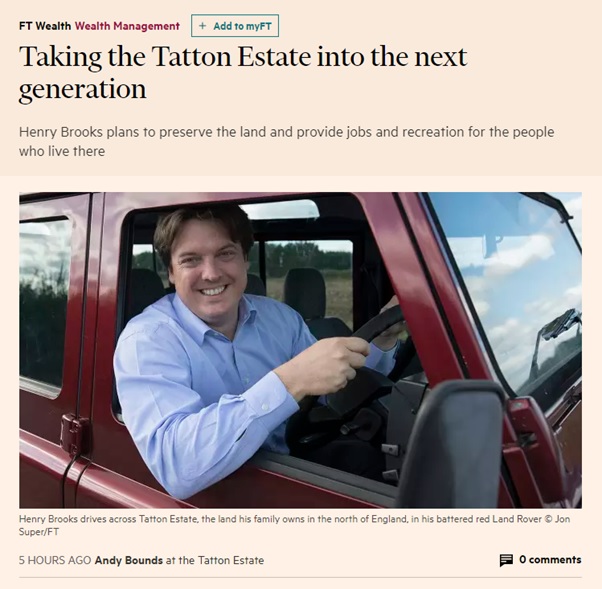 Andy Bounds of the Financial Times visited TEM's MD Henry Brooks and had a tour of our some of the investments the TEM team have secured for the Tatton Estate and other clients.
Henry set up what has now become the TEM Property Group in 2013, to help property owners and investors apply creative thinking to assets in a time of often dramatic change.  Always starting with a long-term strategic perspective, applying 'out-of-the-box' thinking, TEM are proud to be creating value for clients and communities nationally delivering new jobs, homes and facilities.
This week saw the CLA's second Rural Business Conference in Westminster where Rt Hon Michael Gove spoke of the importance for rural businesses to invest in quality and technology. Brexit makes it even more essential to find innovative new uses to sustain jobs and vitality in rural areas and the interview showed some of the many ways TEM is helping to do this with film studios, wedding and event venues, visitor accommodation and much more.
To read the entire article with TEM's Henry Brooks, please click HERE.
Or to find out how the TEM Team can help you or your community, please contact us at 01565 654 107.